The JY Rail – Our Stylist's top picks for Autumn
6th October 2020
Need some inspiration on what to wear this Autumn? Our top stylist has found her favourite picks from our Autumn Collections to lift your Wardrobe. We also asked her a few questions on how to make your Autumn wardrobe work harder as the temperatures drop.
What key items are perfect for Autumn?
The temperature can be mixed in Autumn, quickly going from cool mornings to warmer afternoons, so the key is to invest in items that you can layer, think blazers, gilets and scarves they're all great. When the temperature really drops add a gorgeous faux fur coat, these are no longer reserved for nights out, add some fun and glamour to your everyday wardrobe.
What colours and patterns are best?
Patterns are everywhere, there are some beautiful heritage checks and floral pieces this season. If you keep them all tonal in rich chocolate browns, forest greens, creams and warm greys you can make all your items work elegantly together. You no longer need to reserve things to one outfit, all the pieces I've selected on 'The Rail' will work together along with existing classics you have already in your wardrobe.
Accessories? I don't know where to start.
There are some great bags about this season, don't automatically default to black, a warm grey or taupe suede tote can really lift an outfit, the one I've selected is great for fitting in all your everyday essentials. For jewellery, make a statement and wear a chunky necklace over your blouse or dress, golds add warmth and blend perfectly with your tonal selections. The main thing is to have fun with your wardrobe and let it reflect your personality.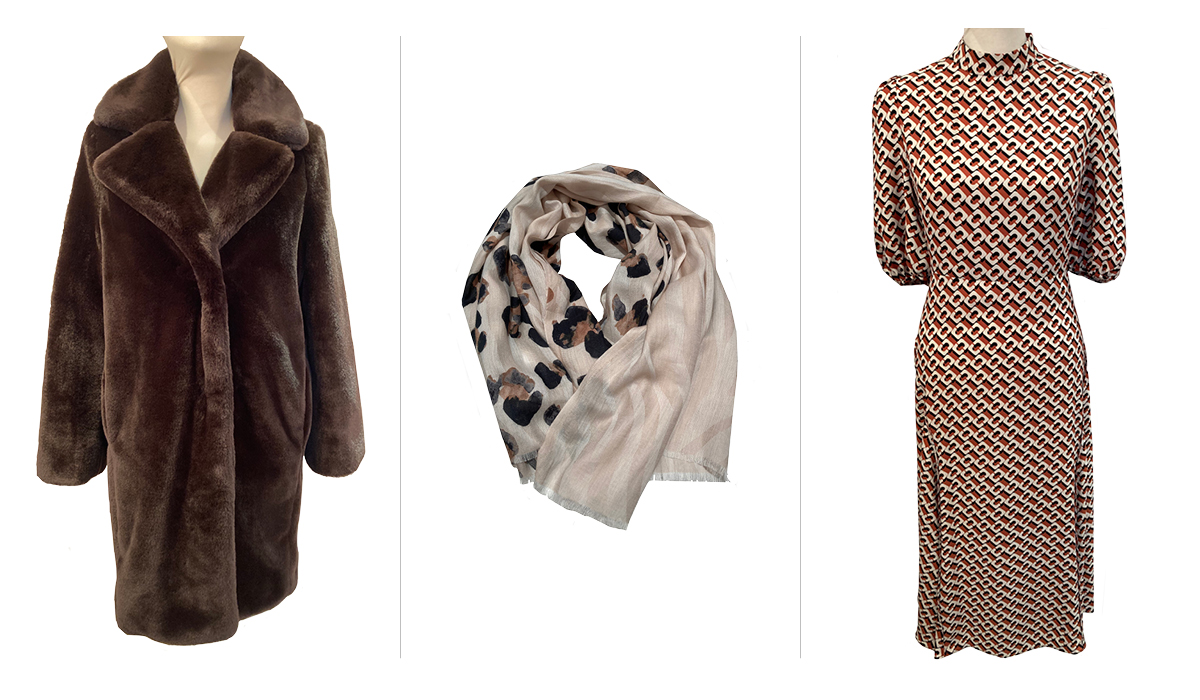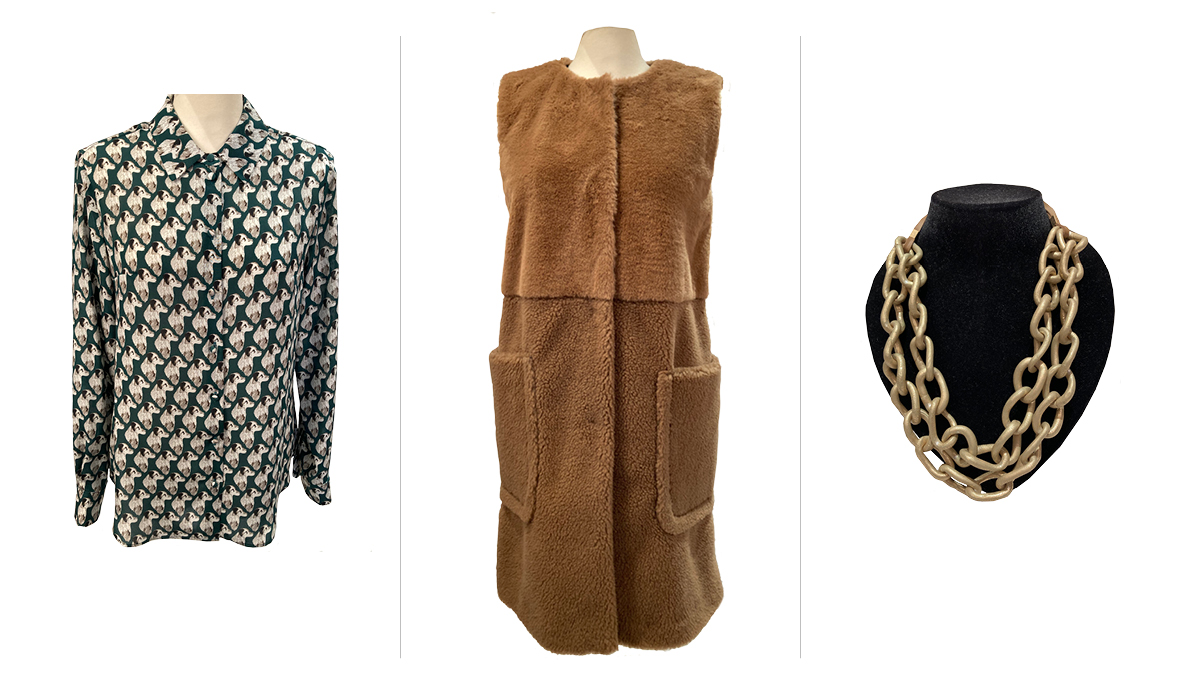 Weekend MaxMara Dog silk print shirt £269 | Marella Fun Gilet £235 | Caroline Necklace £125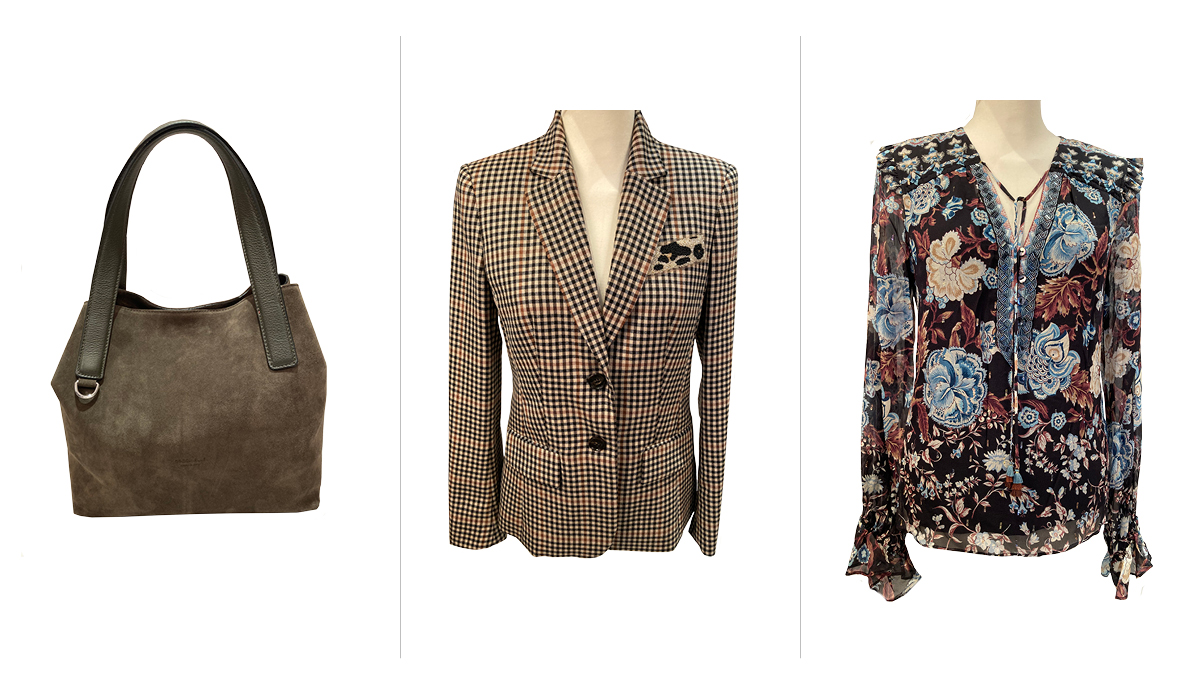 If you need help selecting your perfect Autumn/Winter wardrobe book an appointment with one of our stylists today