Introducing Whyci to Jane Young
5th May 2021
Welcoming in-store this Spring/Summer a new Italian brand Whyci. A symbol of timeless elegance that combines the finest of materials with comfort and style.
Using beautiful pure materials silk, wool, cashmere, linen and cotton to create ever new combinations that make each garment luxuriously soft and comfortable to wear. The Whyci lady embraces a natural elegance with an international appeal on every occasion.
The Italian production is of the highest quality, and uses only the purest untreated fibres, with composed classic styling. The weight, texture and feel of the yarns are the source of their inspiration. Using fine detailing such as prints and embroideries to enrich each garment.
Discover the Whyci collection in-store and online at Jane Young. Pieces that will bring an irresistible touch of luxury to your wardrobe.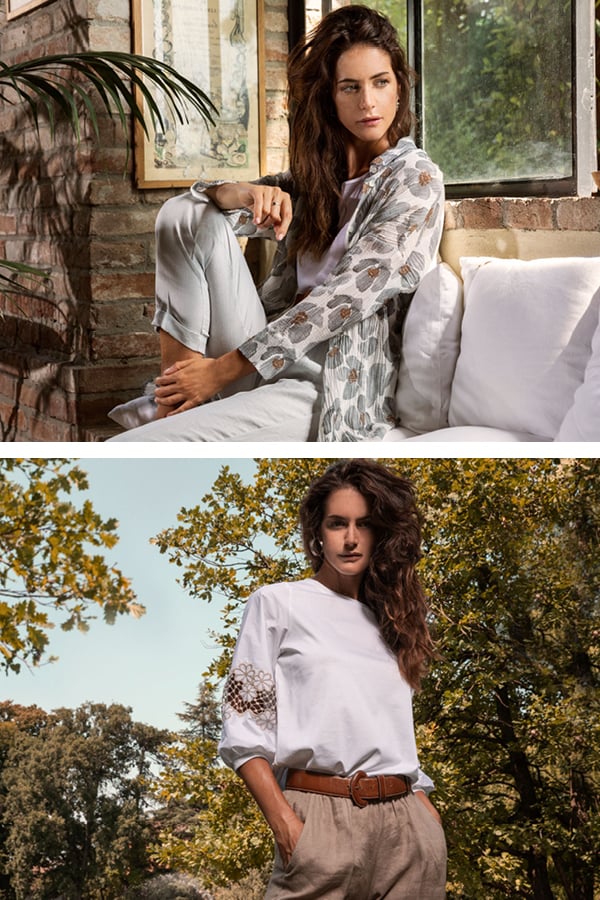 Discover our new Whyci Collection online and in-store