Celebrating Autumn With Paul Smith
30th September 2021
Local Nottinghamshire designer Paul Smith is famous for his modern tailoring. With versatile and adaptable styles that are designed for everyday living. PS Paul Smith's latest collection delivers classic looks with a creative twist you just can't resist!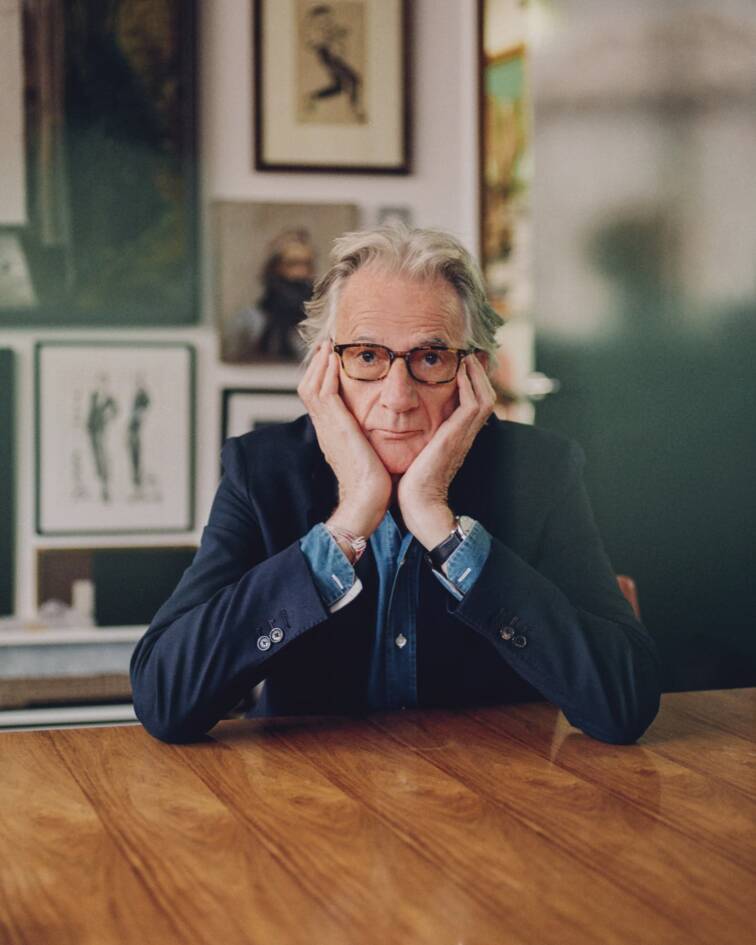 Photo via Paul Smith
Inspired by the "Hello, My Name is Paul Smith" exhibition currently at Nottingham Castle our stylists have put together some of their favourite looks from the latest PS Paul Smith collection.
From the classic tones of navy blue and pale greys to the fantastic pops of colourful stripes that Paul Smith is famous for. There is a style for everyone. 
Which look would you love to try?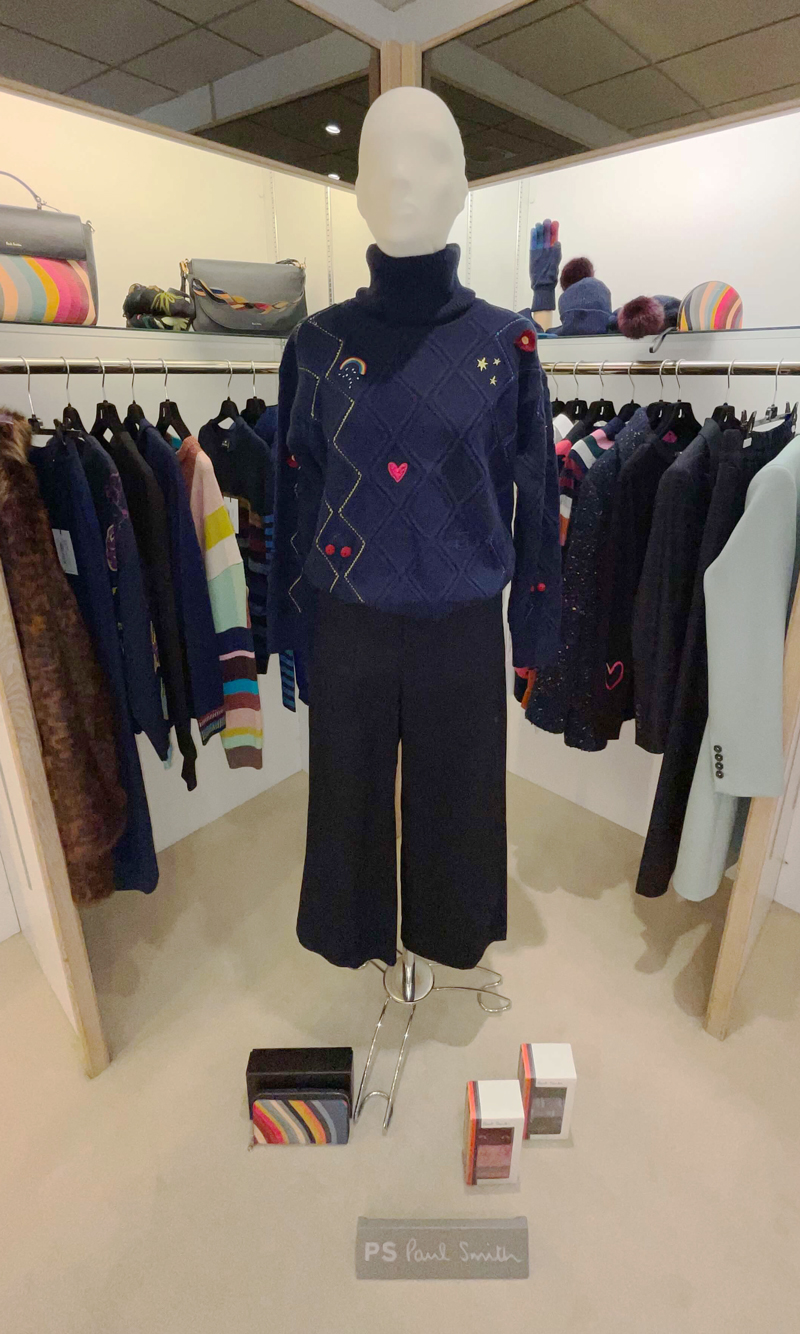 Ladies that lunch
Stylish but easy to wear, impress your friends with this simple outfit. Perfect for hanging out with all your friends at your local bar.
Embroidered turtle neck sweater with wide-leg trousers. Accessorise with Paul Smith purse and cosy socks.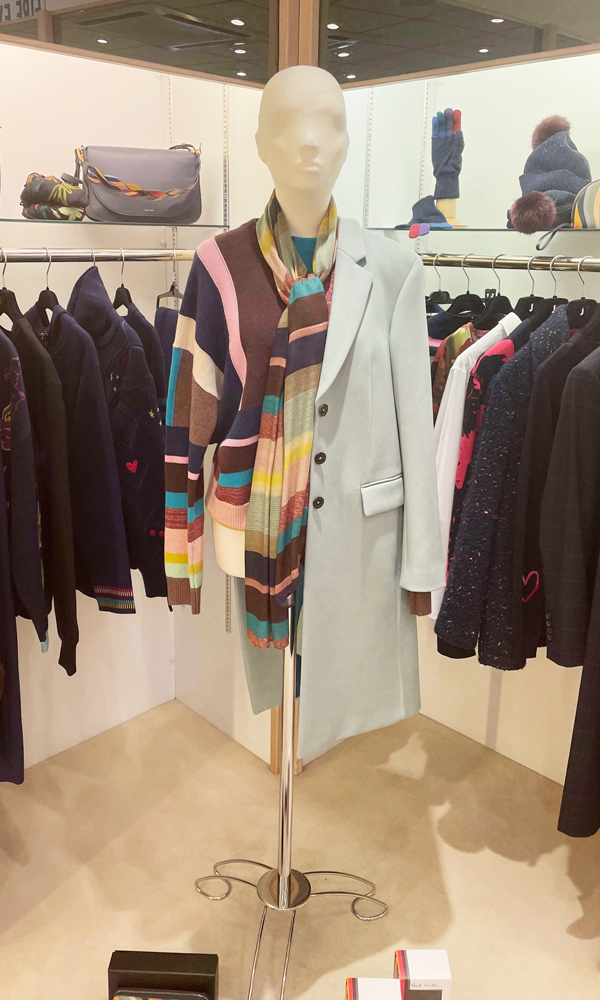 About town
Workwear has changed in the last year or so.
Try a softer silhouette and pair a classic wool coat with a Paul Smith Stripe sweater. Ideal for an important meeting or interview.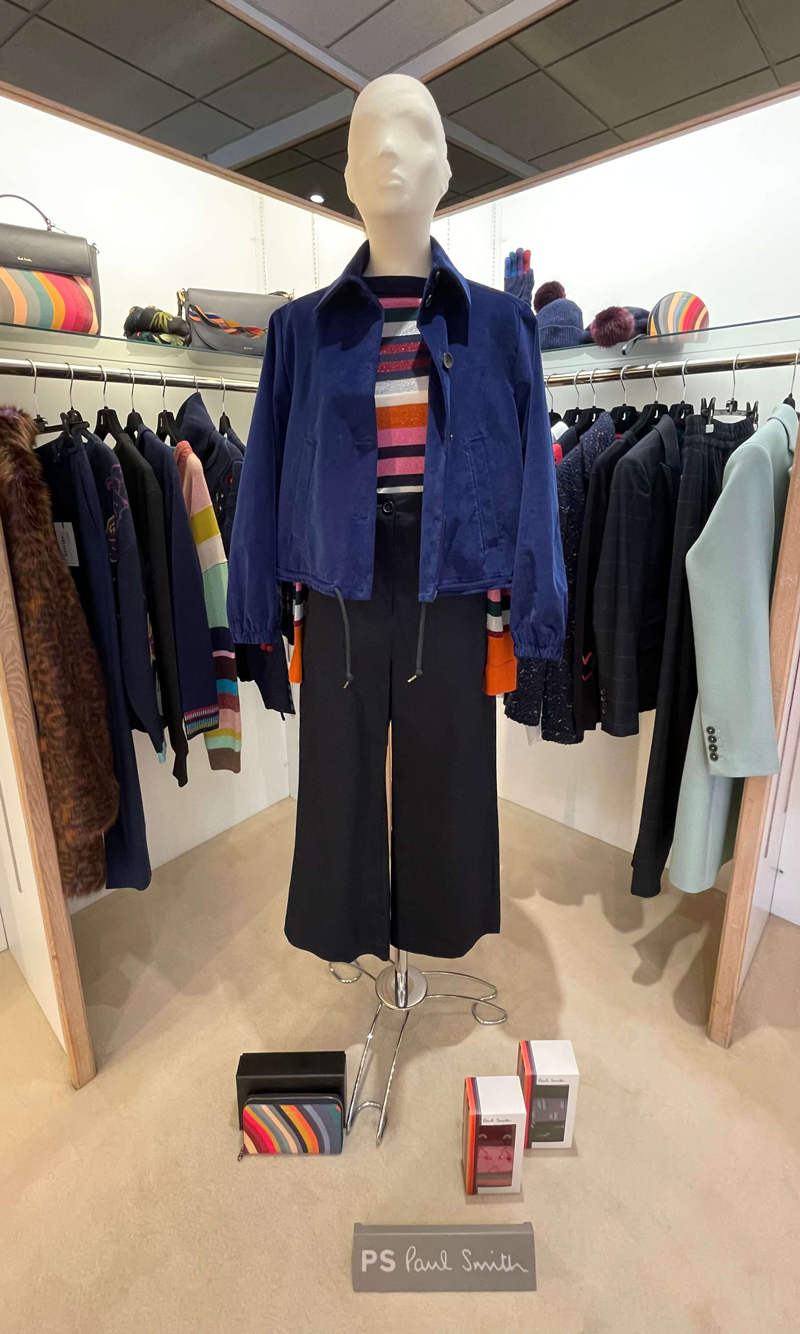 Autumn ready
Just because the temperature has dropped you don't have to grab your jeans. Beat the chill in style this season.
Add a dash of sparkle with this striped sweater and layer with a soft corduroy bomber jacket. Perfectly paired with tailored crop trousers to complete your look.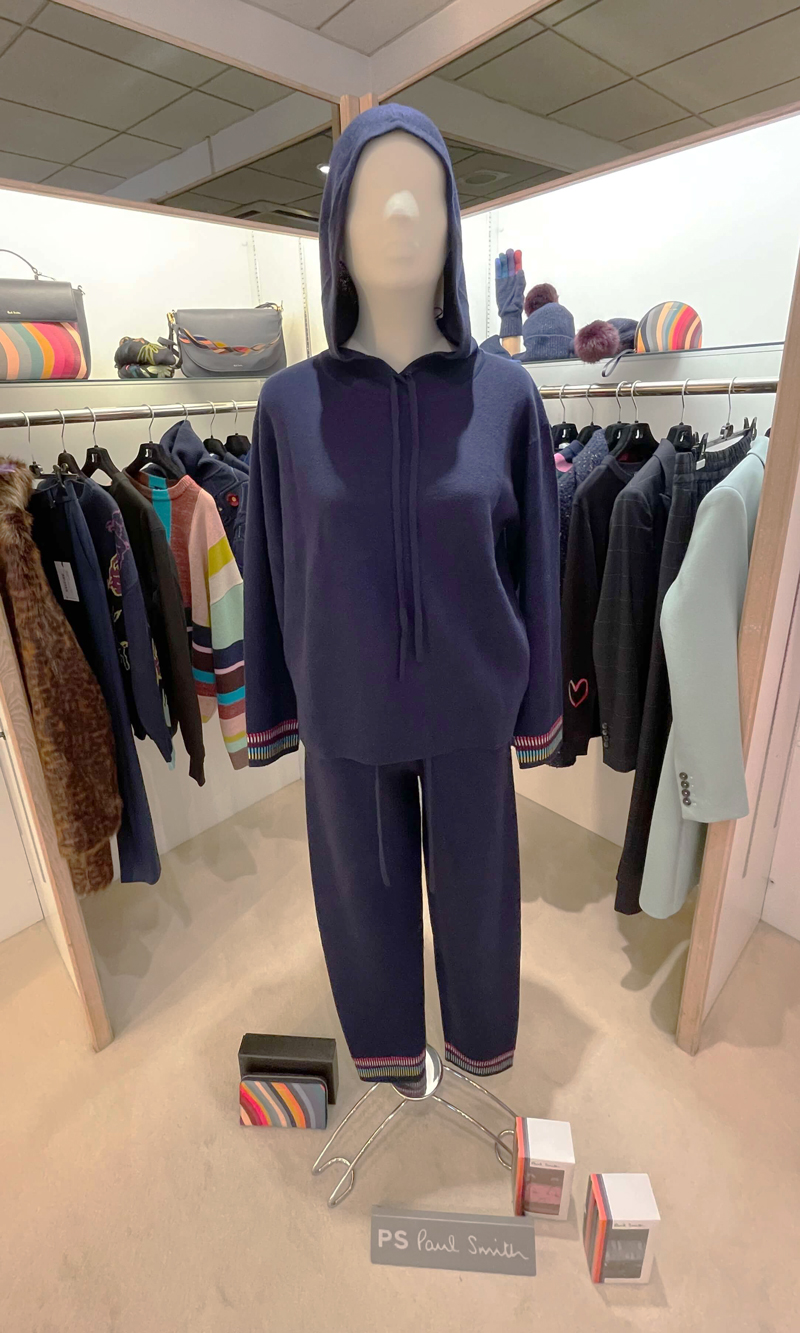 Weekend lounging
Who says you can't look amazing whilst catching up with your favourite boxset.
Sport the luxe lounge look with ease. Cosy up in matching soft wool trousers and sweater for a relaxed weekend.
PS Paul Smith is available in-store and online, talk to our stylists for more outfit ideas