Wearable Everyday Trends For Autumn/Winter 23 With Olsen
13th September 2023
Discover the new Olsen's Pure Spirit fashion collection as we see in the Autumn season at our No. 10 Jane Young store.
With the arrival of new Autumn and Winter styles, Olsen's new Collection promises to be your go-to choice for this season's fashion trends.
As we transition from the warmth of Summer to the crispness of Autumn, Olsen's Pure Spirit Collection welcomes you with a new, fresh palette. As the colour green dominated many catwalks this season, Olsen embraces this by showcasing a stunning collection of Autumnal greens mixed with warm purples, and rich navy blue shades. Creating a harmonious blend of colours that effortlessly complement one another. Whether you're looking for a statement piece or some versatile separates, Olsen's collection has something to suit every taste and preference.
The standout feature of this collection is the use of abstract floral prints, juxtaposed with classic Breton stripes mixed with bold colour blocks. Making it easy to find wearable wardrobe stables that are effortless, functional, casual and on-trend. Items you will reach for over and over again all season.
Discovering Olsen
If you have not yet discovered Olsen, it has been long celebrated for creating clothing that seamlessly combines style with functionality. Making clothing items that are the perfect addition to your wardrobe as you transition from Spring/Summer to Autumn/Winter.
With the changing seasons in mind, Olsen offers 3/4 sleeves and trousers that provide extra coverage, ensuring you beat the cooler temperatures as we bid farewell to September and welcome the chill of October and beyond.
How to transform your wardrobe with Olsen's wearable everyday trends
The key to transitioning seasons is to select items you can easily layer or remove as temperatures change. We all know too well from this Summer's weather that the British climate can be unpredictable. So here are our stylist's favourite ways you can prepare for Autumn/Winter with Olsen. Discover classic pieces for every weather and occasion whilst keeping you in style and looking chic.
Lightweight Tops and T-shirts
Olsen t-shirts are lightweight and easy to wear with breathable natural cotton blends. Ideal for cooler Autumn Days, or for layering under your favourite gilets and jackets as Winter approaches.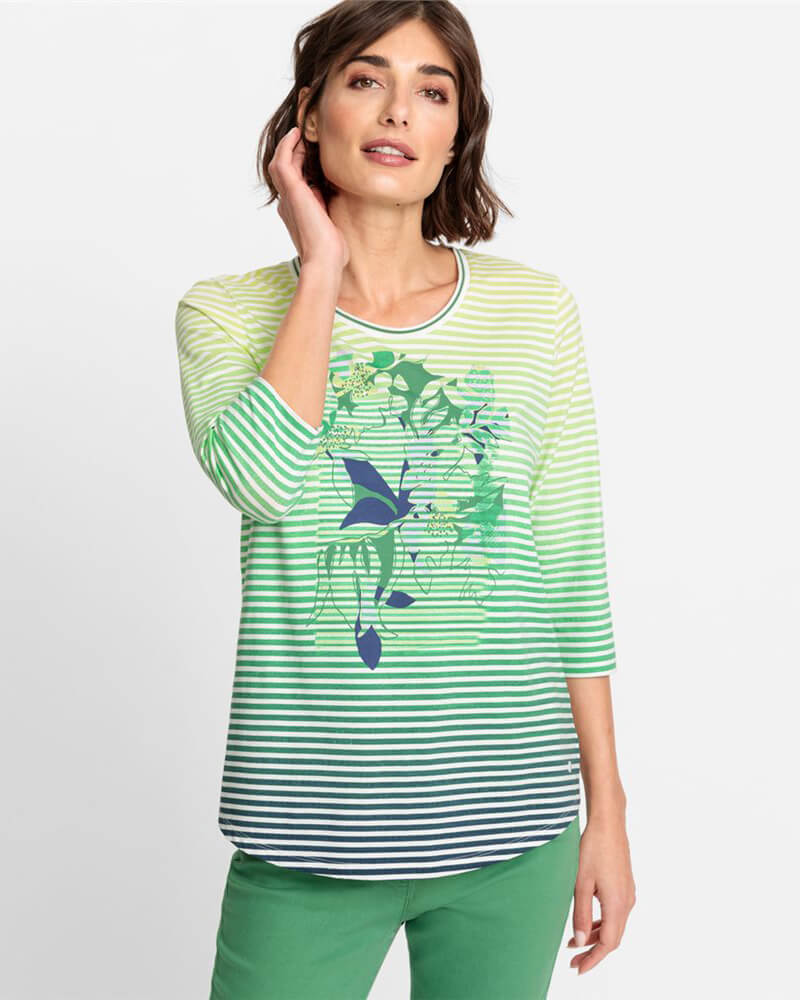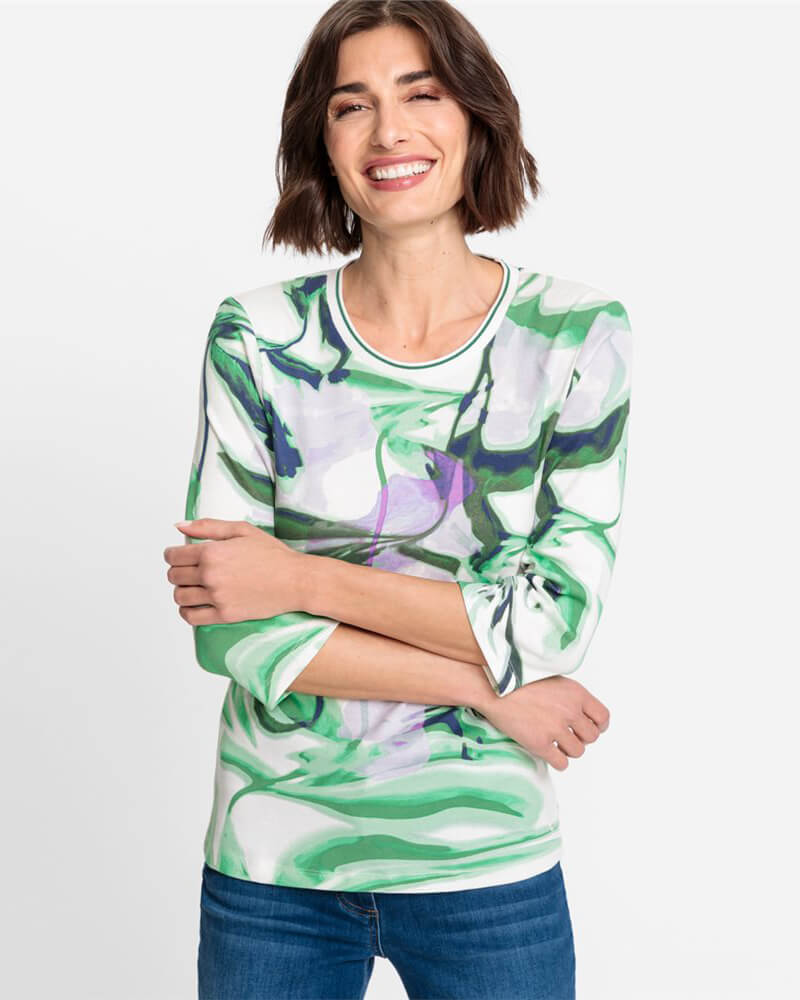 Bold Colour Block Jeans
Olsen's Mona Power-Stretch jeans get a fresh makeover for this Autumn! The classic 5-pocket styling includes two front pockets, a coin pocket, and two rear pockets. The Mona comes in a slim fit, that sits just at your natural waistline for a leg-lengthening effect, whilst the ankle-grazing length gives chic Audrey Hepburn vibes. Wear yours by pairing it with an essential T-shirt and trainers for a casual look. Or for smarter occasions around town pair your Mona's with classic loafers and a tailored shirt.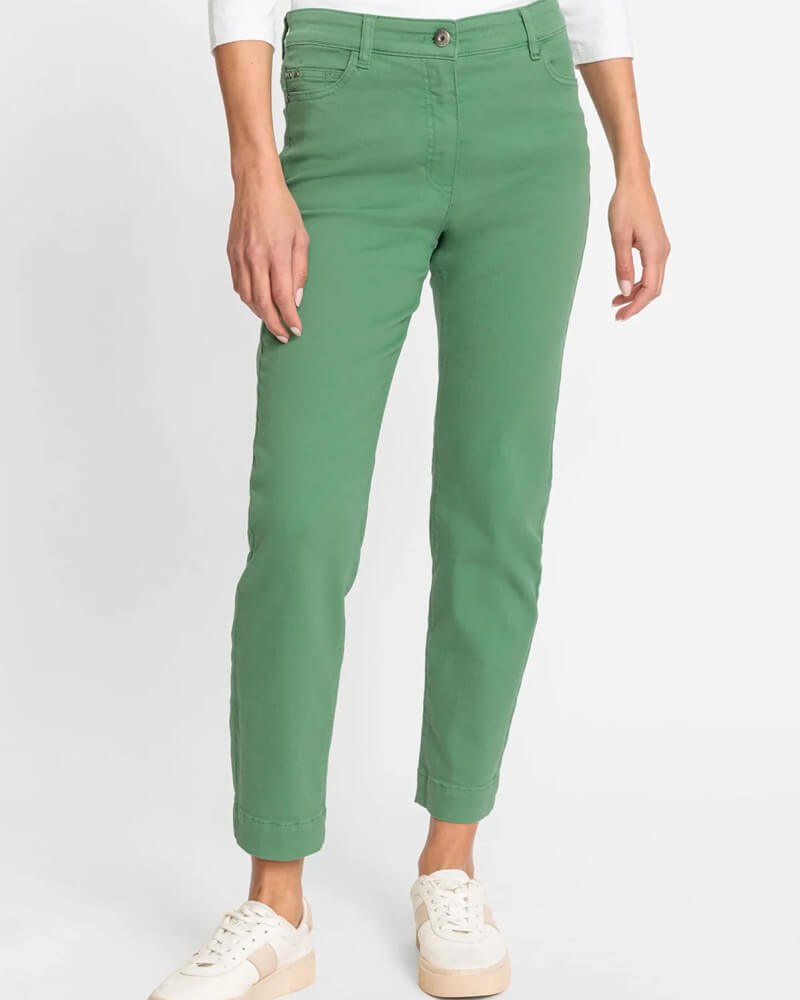 Heavier Autumn / Winter layers
As chilly mornings and evenings arrive Olsen's jersey cardigan and tops are your perfect go-to. Made with a high content of cotton for comfort, breathability and warmth you can wear them on their own or over t-shirts or on their own.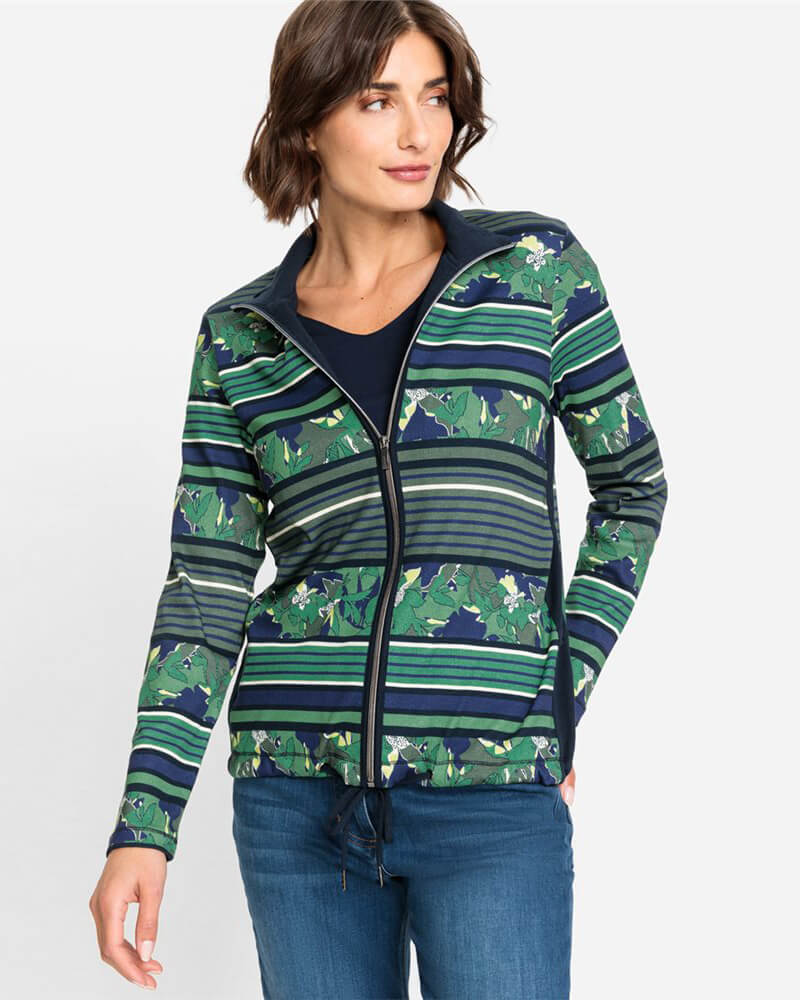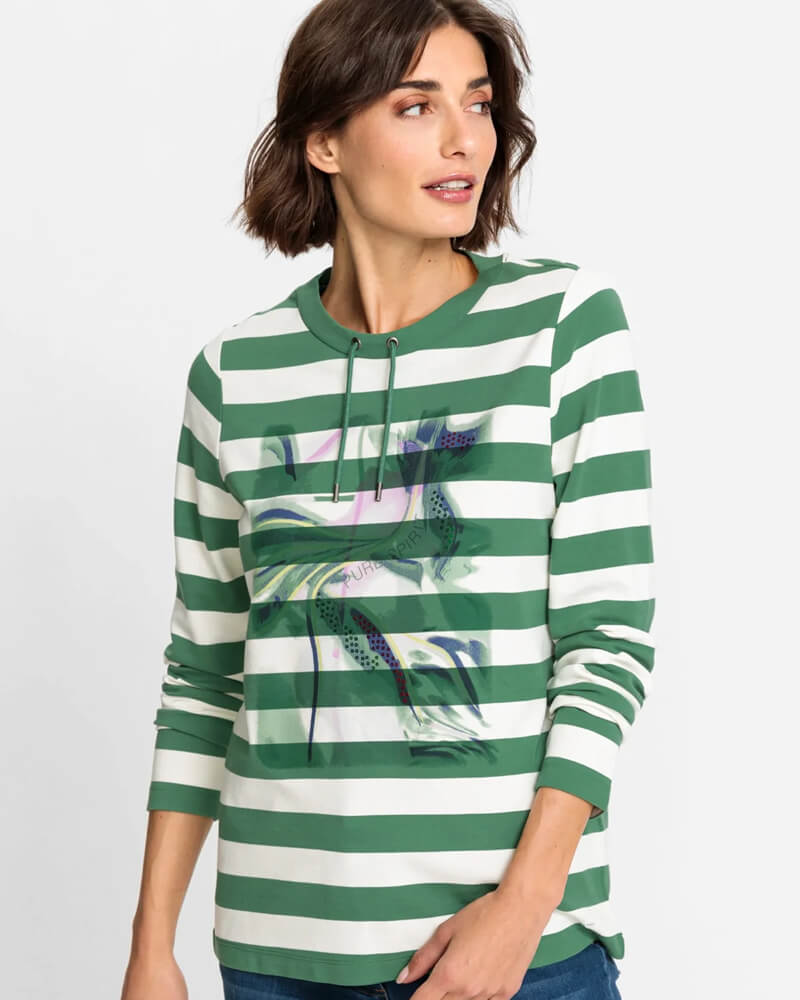 Feminine florals
Just because Summer is over, we don't have to say goodbye to our florals just yet. This soft, fluid fabric with a ditsy floral camo print offers a fresh and feminine take on a classic shirt shape. Complete with a turn-down collar, flattering button front placket and tailored cuffs. You can wear this shirt on its own, or with a complimentary navy blazer to break up the pattern.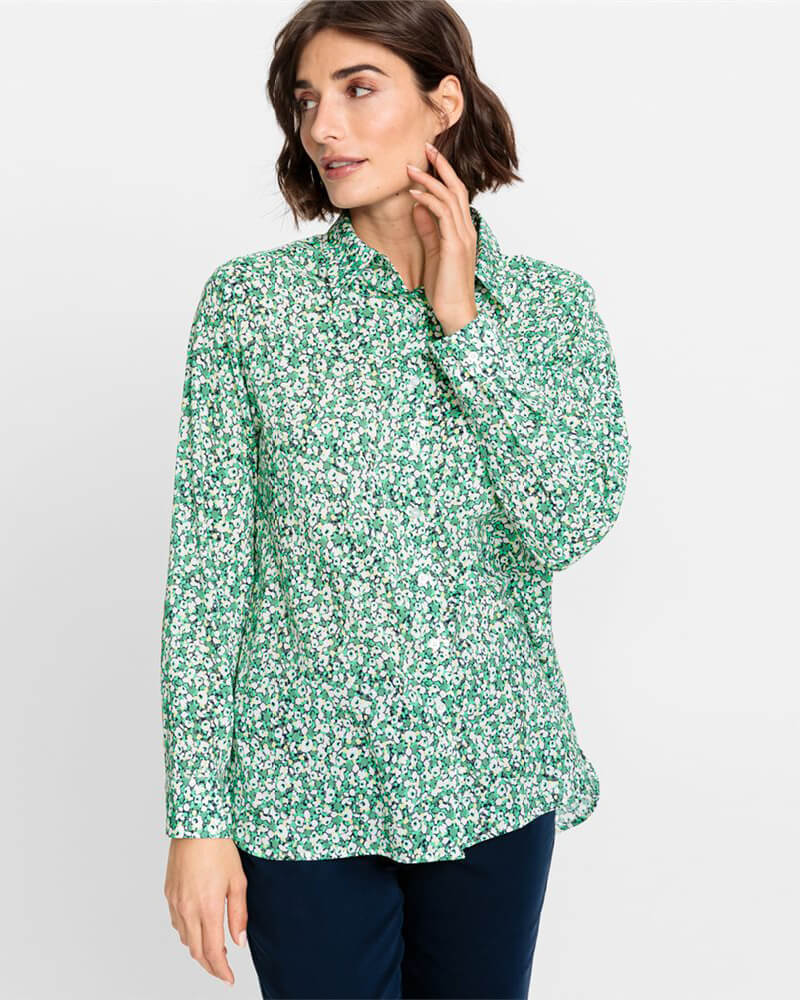 Fine Autumn knits
These Olsen classic sweaters in the modern Olsen Cora fit fall loosely and relax on the body for ultimate comfort.
Ideal to pair with jeans and trousers. For something a little different and to create a more modern style, embrace your Summer floral dresses one more time and layer your sweater over the top. Stripes and florals can create a chic relaxed look, just remember to keep the colour tones similar.
Personalised Autumn/Winter Shopping Experience
In conclusion, as we welcome the autumn season, Olsen's Pure Spirit Collection invites you to embark on a journey of style, elegance, and self-expression. With its captivating colours, striking prints, and timeless designs, this collection is your ticket to a wardrobe that seamlessly transitions from Summer to Autumn/Winter. Join us at No. 10 Jane Young and discover the beauty of Olsen's Pure Spirit, where fashion meets versatility and where every piece tells a story.
Looking for wearable transition pieces for your Autumn Winter wardrobe?
Let us help you discover the look for you. Book your appointment now and find the perfect outfit for Autumn/Winter 23.