Eveningwear for every occasion.
Are you ready to make an entrance?
With our stunning range of eveningwear, we can help you turn heads wherever you're off to. From a glamorous black tie event or a special do, to a fun night out with the girls. We're home to an enviable array of luxurious dresses, separates and suits, featuring many of the world's most coveted designer brands and up-and-coming new labels. So you're sure to find the perfect outfit and accessories, whether you're looking for something classic or a little more contemporary.
Every woman deserves her moment on the red carpet, so if you have a black tie do coming up, why not RSVP in style? We've got a wonderful choice of eveningwear for you to browse, or if you're not sure what to wear, our expert team are here to lend a hand. We can help you find your perfect outfit, from a drop-dead-gorgeous dress to classy separates and sassy suits. This is your chance to shine!
Products name here
Products name here
Products name here
Party inspiration
From a stylish soiree or glitzy gathering, to a full-on party, we've got everything you need to look and feel fabulous. Our enviable range of partywear includes everything from timeless classics to the latest contemporary pieces, so you're sure to find exactly what you're after.
Best of all, we can help you select the perfect look for you, designed to complement everything about you, from your age and body shape, to your colouring and sense of style. It's time to get the party started…
Prom princesses
When it comes to prom, nothing's more important than finding the right dress. We've got a great collection to choose from, ranging from fabulous frothy princess dresses to must-have contemporary styles. So, rather than traipsing the high street why not treat your prom star to a unique shopping experience at Jane Young?
You're welcome to browse at your leisure or take advantage of our personal shopping service to discover the perfect dress, shoes and accessories.
If you're looking for something more casual, you've come to the right place. We're home to a unique range of fashion featuring over 70 designer brands and independent labels, so you'll be spoilt for choice. From savvy wardrobe essentials and smart investment pieces, to fun seasonal looks.
Our expert team is here to help you find everything from the perfect outfit to a whole new going-out wardrobe. It's time to start filling up your social calendar!
Whatever the occasion, nothing says style like the right shoes and accessories. Our handpicked range includes everything from sparkling jewellery to the latest heels, flats, bags, clutches, wraps, belts and more.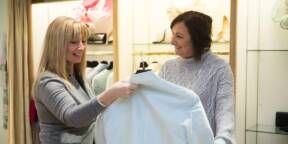 Not sure what to wear?
Why not use our personal shopping service to help you find the perfect outfit? It's a great way to get advice and discover the styles that suit you best, just like having your very own stylist.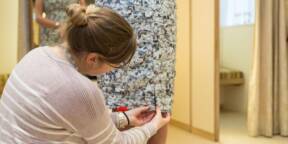 Bespoke fitting and alterations
We offer a specialist fitting and alteration service in-house, to make sure your chosen outfit fits flawlessly. So you can relax, knowing we'll take care of every detail.
Sign-up to our monthly email for all the latest news – including new collections and brands, last-chance-to-buy alerts, special offers and articles hot off the press.