A wonderful new way to shop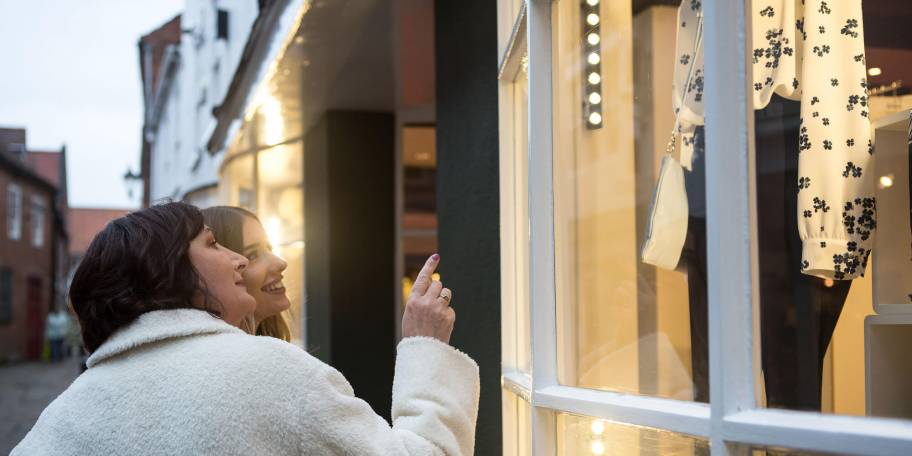 We offer a unique shopping experience guaranteed to make shopping exactly what it should be – a fun, stress-free, treat. You're welcome to request any of our services at any time, whether you're looking for a special outfit, a little fashion inspiration or a whole new wardrobe.
Best of all, with our luxuriously spacious interiors and relaxed welcoming atmosphere, Jane Young is the perfect place to browse all your favourite brands, up-and-coming designers and new collections – at your leisure or with our expert help.
Personal shopping service
Discover your signature style and feel fabulous every day
Just like having your very own stylist, we can help you perfect your individual style. From the colours, patterns and cuts that suit you best, to the right way to wear key pieces and on-trend looks. You're welcome to use our Personal Shopping service to help you find a one-off outfit for a special occasion, a specific item like a great-fitting pair of jeans or a complete wardrobe designed around you.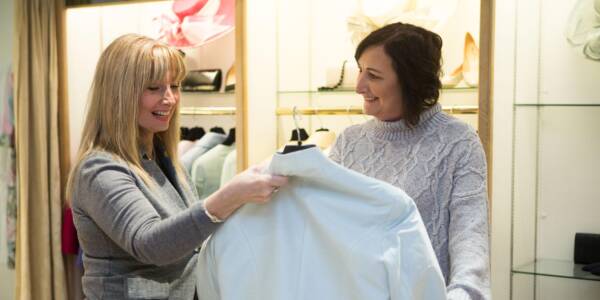 Book an appointment or request a callback
At Jane Young, personal shopping is about far more than simply grabbing clothes off the rail. Before you visit, one of our expert stylists will talk to you about what you'd like to achieve and find out more about you, to understand everything from your lifestyle to your likes and dislikes. That means we'll be able to curate the perfect choice of clothes for you to try on when you come in-store, chosen especially for you, with no obligation to buy.
Bespoke fitting and alteration service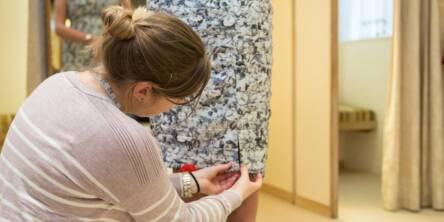 Fashion tailored around you
We offer a specialist fitting and alteration service in-house, for a flawless finish every time. From making sure your must-have jeans, trousers, skirts, dresses, jackets and coats are just the right length, to perfecting every detail of a special outfit. As the world's most stylish women know, great-fitting clothes are the secret to looking and feeling fabulous, with even a tiny tweak making all the difference. So why not follow in their footsteps with the help of our expert team?
Mother of the Bride service
We're specialists when it comes to the big day
We're home to one of the UK's biggest and best Mother of the Bride collections including classic styles and contemporary new looks. Best of all, we can help you every step of the way, with advice on finding the right outfit and the perfect finishing touches, including hats, fascinators, jewellery, shoes and bags. Whether the wedding is formal or informal, our expert stylists are here to help you feel 100% picture perfect.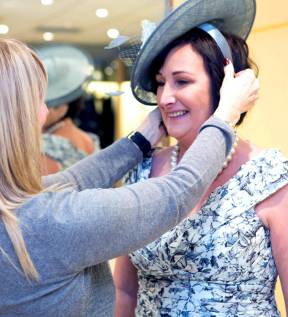 Complimentary coffee, newspapers and magazines
Little luxuries for you and your friends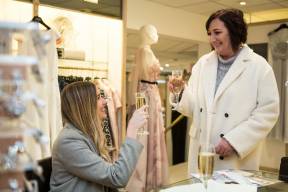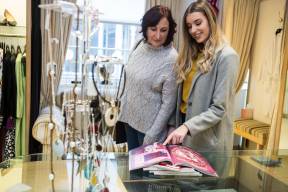 To help make your visit that extra bit special, we've got coffee on tap, huge comfy sofas and a great collection of magazines and newspapers. Ideal for keeping your partner or friends entertained while you have fun shopping! At Jane Young, you'll experience independent boutique shopping at its very best – with more than a hint of contemporary glamour.
Our blog has all the fashion inspiration you need, from sneak peeks of the latest trends and collections, to great ideas for every occasion.
Sign-up to our monthly email, receive 10% OFF your next online order and all the latest news from Jane Young – including new collections and brands, last-chance-to-buy alerts, special offers and articles hot off the press.